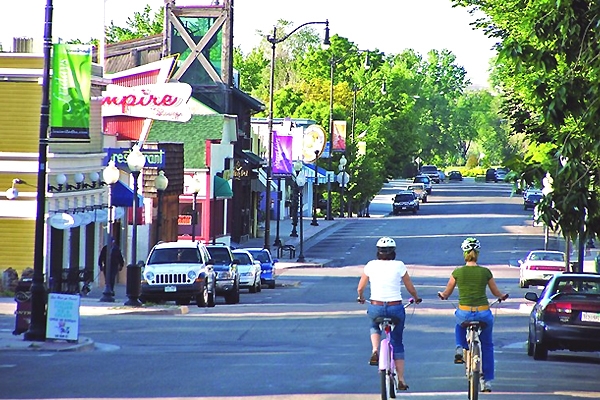 There are plenty of neighborhoods in Denver, but few of them are better than the rest with it comes to finding the best place to raise a family.
The list primarily focuses upon two major factors that parents usually look for, that are crime, safety and quality of schools. We used the Denver Police Department data of 2016 crime numbers and school rating from Niche.
Along with all these even affordability is important, so the home prices have been included from the information of Zillow. It may surprise you that some of the costliest neighborhoods in Denver are included in the lost.
Here are the top five neighborhoods that have a well-rounded combination of low crime and good schools, with few other factors that make them good for families.
Five most expensive houses in Denver
1.Wellshire
Wellshire had the second-lowest crime rate among all neighborhoods in the city last year. It is located between I-25, Highway 285, University Boulevard and Colorado Boulevard. This neighborhood has good schools nearby and several parks to encourage kids to get outside.
1)Crime density: 70 offenses per square mile
2)Niche school score: B-
3)Zillow home price: $732,100
2.Hilltop
This neighborhood ha several parks and great schools, it is among one of the lowest crime rate in neighborhood in Denver and is locatedast of Colorado Boulevard and Leetsdale Drive.
1)  Crime density: 159 offenses per square mile
2)  Niche school score: B-
3)  Zillow home price: $1,045,600
3. Lowry Field
Lowry Field was once home to Lowry Air Force Base. The neighborhood is now a residential area that is great for families. In addition to have great schools, the neighborhood is also home to the Wings Over the Rockies Air & Space Museum and Lowry Sports Complex Park, giving families plenty to do without going far.
1)  Crime density: 178.8 offenses per square mile
2)  Niche school score: B-
3)  Zillow home price: $587,400
4. Washington Park
The Washington Park neighborhood is adjacent to the Washington Park. The Denver Country Club and Cherry Creek Shopping Center are not far away, offering plenty of activities for kids and parents alike.
1)  Crime density: 219.7 offenses per square mile
2)  Niche school score: B-
3)  Zillow home price: $769,900
5. Country Club
Houses in Country Club are very expensive, but there are great schools, low crime and is located just north of the Washington Park neighborhood
1)  Crime density: 232.7 offenses per square mile
2)  Niche school score: B
3)  Zillow home price: $1,232,300
Top five neighborhoods in Denver for first time buyers
AMandeep